Article: Best Golf Carts of 2023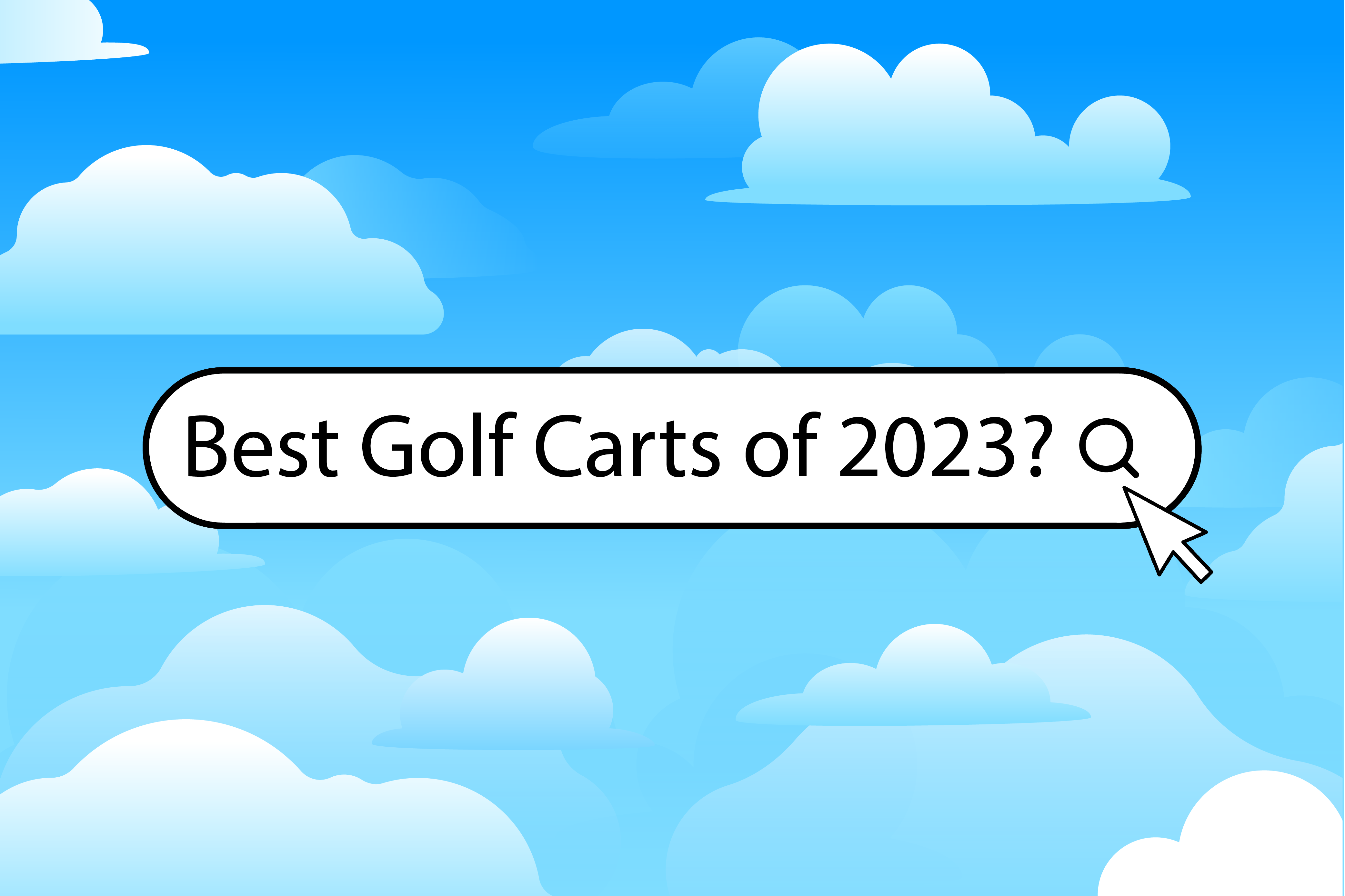 Introduction:
The world of golf has experienced a significant shift towards eco-friendly solutions, and electric golf carts have become increasingly popular among golfers. With their efficiency, reduced environmental impact, and cutting-edge features, these carts offer an elevated golfing experience. In this blog, we'll explore the top five best electric golf carts of 2023: the ICON i40L, Club Car Tempo Connect, Yamaha Drive2 AC PTV, E-Z-GO RXV Elite Lithium, and E-Z-GO TXT. Let's delve into their features and discover why they are the best choices for golf enthusiasts.
ICON i40L - A Fusion of Style and Performance:
The ICON i40L combines sleek design with exceptional performance, making it a standout choice. Equipped with a powerful motor and an efficient lithium battery, this cart offers an impressive range, allowing golfers to navigate the course effortlessly. The i40L boasts a spacious and comfortable seating arrangement, ensuring a pleasurable ride for golfers and their companions. With its stylish exterior and user-friendly features, the ICON i40L delivers a winning combination of aesthetics and functionality.
MSRP: $11,500
Click here for recommended ICON i40L accessories!
Club Car Tempo Connect - Smart and Connected:
Club Car has always been synonymous with quality and innovation, and the Tempo Connect lives up to its reputation. This cart offers advanced connectivity features, including Bluetooth integration and a touchscreen display. Golfers can access real-time course updates, weather information, and even connect their smartphones for added convenience. The Tempo Connect combines cutting-edge technology with a smooth and comfortable ride, ensuring golfers stay connected while enjoying the game.
MSRP: $13,274
Click here for recommended Club Car Tempo accessories!
Yamaha Drive2 AC PTV - Power and Agility:
The Yamaha Drive2 AC PTV is a powerful and agile golf cart designed to tackle any terrain with ease. Its robust AC motor delivers exceptional performance, making it ideal for hilly courses and challenging landscapes. The Drive2 AC PTV features an industry-leading suspension system that ensures a smooth ride, even on rough paths. With its customizable options, stylish design, and ample storage space, this cart offers both power and versatility to enhance the golfing experience.
MSRP: $11,995
Click here for recommended Yamaha Drive 2 accessories!
E-Z-GO RXV Elite Lithium - Long-lasting Efficiency:
E-Z-GO continues to impress with its RXV Elite Lithium model, designed for long-lasting efficiency. This cart stands out with its advanced lithium battery technology, providing extended range and durability compared to traditional lead-acid batteries. Golfers can enjoy more time on the course with reduced charging needs. The RXV Elite Lithium also features an ergonomic design, intelligent braking system, and customizable options to suit individual preferences. With its focus on efficiency and performance, this cart is an excellent choice for golfers seeking reliability and sustainability.
MSRP: $11,500 - $13,900
Click here for recommended E-Z-GO RXV accessories!
E-Z-GO TXT - Classic Design with Modern Upgrades:
The E-Z-GO TXT is a classic golf cart that has received modern upgrades to enhance the golfing experience. This reliable and versatile cart offers a comfortable ride and ample storage space for golf bags and equipment. With its robust motor and advanced technology, the TXT ensures smooth acceleration and excellent maneuverability. Its customizable options, such as seating configurations and accessories, allow golfers to personalize their carts to suit their needs and style.
MSRP: $11,200 - $14,500
Click here for recommended E-Z-GO TXT accessories!
Conclusion:
The top five electric golf carts of 2023 - the ICON i40L, Club Car Tempo Connect, Yamaha Drive2 AC PTV, E-Z-GO RXV Elite Lithium, and E-Z-GO TXT - represent the pinnacle of efficiency, performance, and innovation in the golf cart industry. Whether you prioritize style, connectivity, power, efficiency, or classic design, these carts cater to various preferences and requirements and preferences, and choose the gas golf cart that best suits your needs. With any of these top picks, you can be confident in investing in a high-quality and efficient gas golf cart for 2023 and beyond.
What if there was a mat that is far more durable and stylish than any other?



Of course you would make the switch, it's a no brainer! Want to see what we have to offer? Click here to visit our website and take a look for yourself!

For now, lets go over a few key points detailing why you should have a Dekomat in your cart today! 
What makes Dekomats stand apart?
Well, maybe it would be best to show you! Take a look at this side by side comparison. What do you notice? 
You probably noticed that the Dekomat excels over rubber/foam mats in all the traditional functions you would expect from a floor mat. That being said, lets expand on some of these listed bullet points and a few others as well.
Durability: Dekomats are longer lasting and far more resistant against tough debris. Foam mats wear easily and cannot last under use (especially for those who often wear boots or golf cleats). Rubber mats like foam also wear quite quickly. In addition to this they are quick to stain and fade, especially when used often. With Dekomats, wear and tear is basically a thing of the past. 
Fitment:

 

Unlike overlay foam/rubber mats the Dekomat fully replaces the original flooring, this gives the carts a full and complete look. Overlay mats make the cart seem as if it is half finished almost as if there was a lack of effort in the final product. This is not the desired effect on your cart that you have invested so much time in. 
Design/Customization: When it comes to design options and customization The Dekomat outshines all others without breaking a sweat. While foam/rubber mats have extremely limited options, the Dekomat can provide unlimited design opportunities. Not only are there over 100+ designs to choose from, the Dekomat is 100% customizable! 
Overall Appearance: 

 

 

Foam and rubber mats are made of cheap material from overseas, this in turn makes your cart seem cheap. Our mats cover your flooring from top to bottom with Industrial grade polyvinyl, displaying any design of your choosing. This gives your cart a desirable high end and premium appearance that you cannot get from foam/rubber mats.
Not to mention that we offer our awesome mats for all of these brands listed below, and MORE! Plus, if you do not see the brand you need, no worries! Click here and we will get that resolved for you! 
At this point, we all understand that if you are going to get a mat for your cart Dekomats is certainly the way to go. So whats next? Time to give you all a SPECIAL OFFER! Below, is your exclusive offer only available from our blog!
AT CHECKOUT USE CODE: 10OFF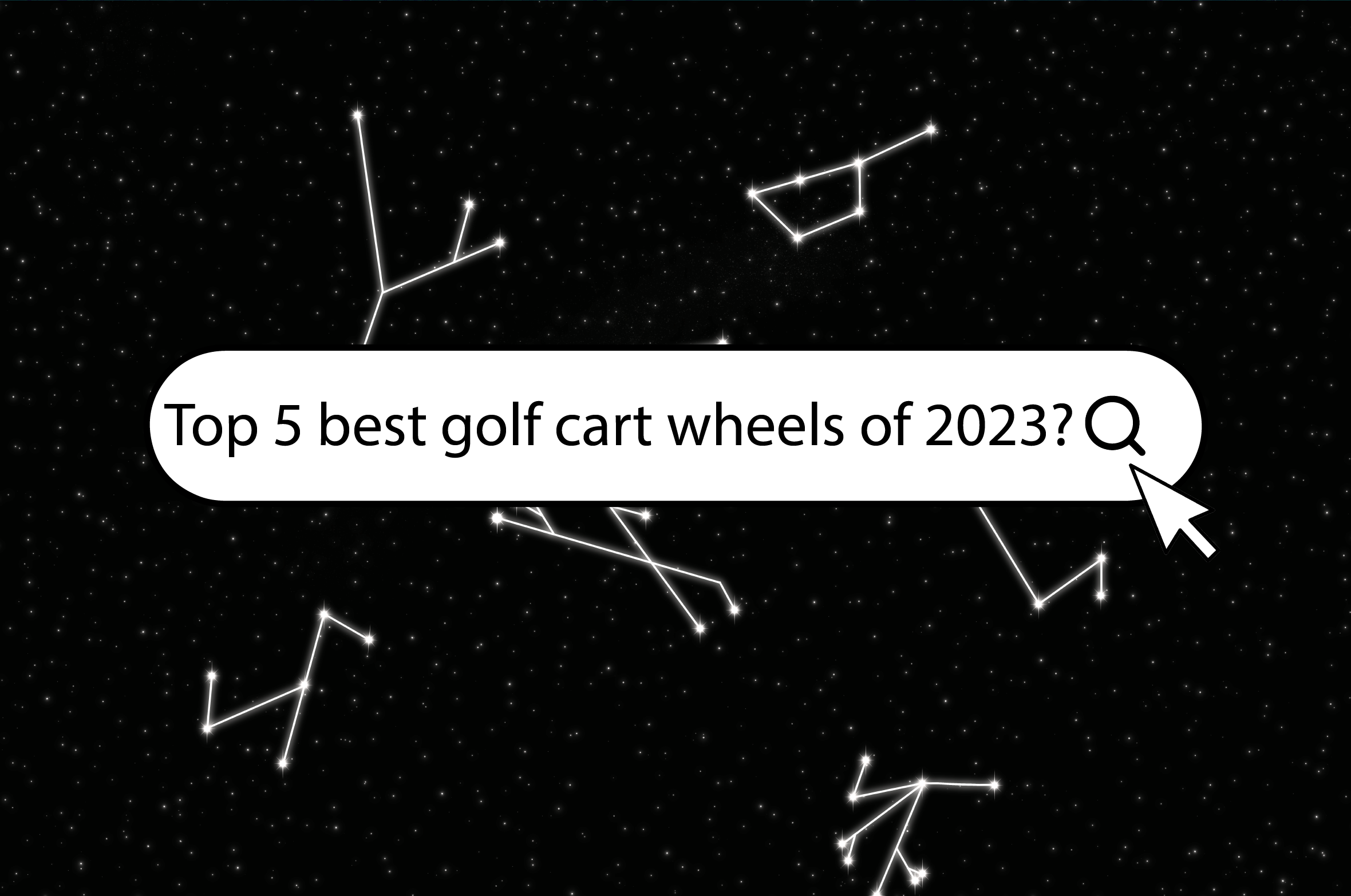 Top 5 best golf cart wheels of 2023!
Golf carts have come a long way from being simple utility vehicles on the course or around your property. They've evolved into stylish, customizable modes of transportation that golfers take prid...
Read more